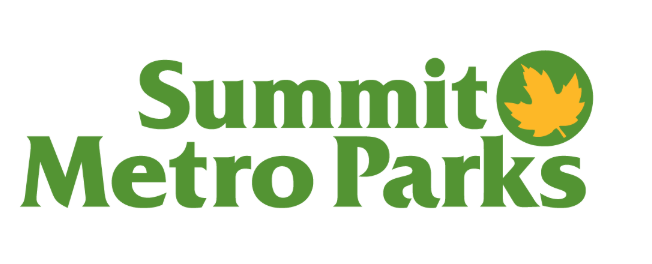 Introduction
This year, my wife Olga and I are participating in the Spree For All, which is a program ran by the Summit Metro Parks in our area.
To participate, you are supposed to take 5 total hikes over a 60 day period, and keep track of them. Each hike can be as long or as short as you want, and can be taken at one of several different locations throughout the park system.
Olga and I had the idea to complete the 5 hike "spree-for-all" after we saw an advertisement about it the other day. I thought it would be a great way to provide incentive for us to actually be outside, and would be a good way for us to practice setting and keeping a long term goal.
The Spree-For-All runs from May 1st through June 30th, and I think is a excellent foray into the summer time. In this blog post, I will document our hikes!
Digital Storytelling
Note: this blog post is an example in a new hobby of mine, which I am calling Digital Storytelling.
In this audio excerpt (which is an example of what I am calling an "audio blog"), I discuss a little about what I mean by digital story-telling:
4-May-2019
For our first hike, we started at the Freedom Trail trail head, which is located on the corner of Middlebury and 261 here in Kent. North of Middlebury the trail is called the Portage Hike and Bike Trail, and runs along the Cuyahoga River into Kent, through Towner's Woods in Brady Lake, and finally out into Ravenna.
South of Middlebury, the trail is called Freedom trail, which is the direction we went. We followed it for about 2.5, walking to the south west. About half way out, the trail crosses over Monroe road, then runs up against Monroe Falls Metro Park. Continuing onward, we eventually reached Howe Road, where we turned around.
We are going to try to take on hike per week, and we are going to try to do a different trail or park each time.
While we were out there this morning, I everything looked exceptionally green and vibrant. The sun was overcast, and it was slightly chilly, with a temperature only in the upper fifties. But the "feel" of spring was in the air, and I am so excited for the weather to finally break.
Recently, I was reading about the Japanese concept of
Shinrin-yoku, which is translated as "forest bathing." The idea is to spend time in the natural world for the purposes of physical and spiritual renewal.
After taking our 2 hour walk this morning, I am really starting to "get" what they mean by that. It was a nice walk, and I am looking forward to continuing to explore.
I also think that really taking the time to "see" the world around us takes on almost spiritual dimensions. That happened to me today, and I remember being especially "taken aback" by the beautiful the small stream next to the trail was flowing:
We got a few pictures today, and we also learned how to use a cool app called PictureThis, which is an app that let's you take pictures of a plant and then identify it.
[ngg src="galleries" ids="3″ display="basic_thumbnail"]
Until next week!