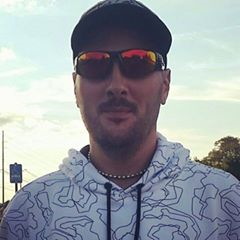 Hello, I am Ben. Welcome to my website. If you are interested in learning a little bit about me, you've come to the right place! (For example, if you want to know a fun fact about me, FYI I have gotten up at 4:00am for the previous 265 consecutive days!)
I live in beautiful northeastern Ohio, and am a piano teacher, open source software developer, yoga teacher, writer, inventor and athlete.
Much of my time is spent at the Main Street Yoga Center at the Old Church on the Green in Hudson, Ohio — where I often can be found playing live music for yoga classes, teaching music, or leading asana.
Additionally, I am a long time student and contributor to the Lightning Path System of Self Actualization, where I am working to become a life coach to assist people on their journey towards self-actualization.
Professionally, I've worked for more than 20 years as a software engineer, and got into STEM education when I volunteered with Microsoft Teals (which is a Microsoft-funded program to bring Computer Science Education into the public schools) in 2019.
In addition to writing open source software and running my own small software company, I also work as a sensei at a coding school called Code Ninjas, where I teach computer programming to children. (And I love it!)
Additionally, I am currently pursuing an online undergraduate Bachelor of Arts Elementary Education from Western Governor's University, where I have an academic research interest in Waldorf Education. (Someday, I plan to teach STEM education to children in the schools.)
Inventions
"I do not think there is any thrill that can go through the human heart like that felt by the inventor as he sees some creation of the brain unfolding to success"

Nikola Tesla
I am an amateur inventor, with several inventions to my credit:
Concussion Prevention Helmet, my accelerator-based kit for retrofitting sports helmets to alert to excessive impact force
The Kundalini Connection Platform, my bone-conducting invention for facilitating connection to higher consciousness
LaughBit, my wearable device for quantifying laughter episodes
Kundalini Piano Platform, my novel piano pedagogical system (which is detailed below.)
VanGogh Flow Display Engine, the novel software-facilitated approach I developed to induce psychological flow states by allowing purposeful modulation between focused and diffuse mode brain states.
Kundalini Piano Platform

However, when it comes to my inventions, I want to highlight my magnum opus: my Kundalini Piano Platform, which is the novel piano educational system that I've developed with funding from a National Science Foundation grant.
My system works with digital pianos, and has several novel pedagogical and music-making features.
The first is that it creates a mirror-image digital keyboard; this promotes true ambidexterity by allowing students to utilize what is known as symmetrical inversion to learn to play melodies with equal facility in either hand. (For more information on this, please see my explanation here.)
Next, the Kundalini Piano Platform makes a digital piano scriptable, so as to teach computer programming as part of musical education. (Please see here for a further explanation and an example.)
Lastly, for use with my system, I created my own transpiler that I call the Mozart Transposition Engine that can create mirror-image scores. (See the special edition of the Bach 13 2-part inventions that I created with my transpiler to see what mirror-image scores look like. A simpler example featuring an excerpt from Mozart's Concert Rondo can be seen here.)
Kundalini Piano Platform Demonstration
You can see me utilizing my Kundalin Piano Platform and associated Van Gogh Flow Visualization Engine to facilitate me flowing an improvised accompaniment to my favorite Beatles song here.
(And to all the musicians out there, notice that I have inverted all the non-dominant chords in my improvisation into a minor mode, representing the fact that music that can still arise even with a tension between harmonic and discordant sounds.)
(sorry for bad audio quality! I am going to try to replace it with a better video soon that features a real microphone!)
GitHub
The source to some of my cooler open source projects on GitHub can be browsed online using the awesome tool github1s.com
You can find more information on the software I write on my other website, Kundalini Software, or by checking out my GitHub profile.
Writings
A complete list of my writings can be found here.
Just for Fun
Finally, if you would like to see a video that I made using my awesome visualization engine, check this out. The video expresses my sentiment when I first got back from India, and is described by the poem I wrote to go along with it:
RamaKrishna is supreme Freedom / an unfathomable ocean of eternal bliss / enticingly beckoning all people / to please find her / and make her your own.
Thanks for visiting; please have a nice day.