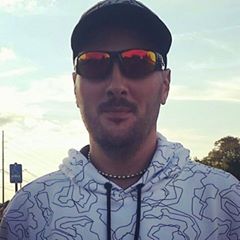 Hello, and welcome to my website. This site is all about me, my interests, my projects, and my inventions.
I am a life-long lover of classical music, and I had the privilege of studying music with the concert pianist Nicholas Constantinidis. I will post more videos later. But if you want to hear me play, here is a short video.
This website is part of my creative process, a reflection of my belief that creativity is inherent to each person's nature, but which at the same time is something that must be developed through consistent practice.
(Note: if you feel like you are creatively blocked, please check out this visualization (i.e. meditation) that I put together, which definitely can help. Another idea is to contact me, and I can share with you some of the techniques that I used to become creatively unblocked.)
My site is infused throughout with the spirit of the Japanese aesthetic of Wabi-sabi: nothing lasts, nothing is finished, and nothing is perfect. Therefore, don't expect perfection (or even flashy content) here! Instead, it is my hope that you will appreciate the authentic simplicity of my sharing, and perhaps be inspired to find increased creativity in your own life.
You can get to know me by browsing around my site, but probably the best way to understand my unfolding spiritual journey is to read the short stories I wrote about my process. Another way to see what I am all about is to check out the page about my personal philosophy, beliefs, and world-view.
Blogging
Mostly I blog about the piano, ambidexterity, yoga, neurohacking, travel, software development, and a contemporary system of self-actualization which is called The Lightning Path.
Additionally, I try to use this blog to tell stories from my life; I call this Digital Storytelling.
Content
I haven't posted too many videos yet, but to checkout what I have, please see my video section.
For a thematic list of my writings, please see my writings page, where I've posted some of the fiction, poetry, and academic essays that I've written. (I bring my latest works of creative writing and poetry to the Summit Creative Writers' Roundtable meetings, where I am a member. Contact me for more information if you would like to attend one of our meetings.)
You can also checkout my audio content, which is called The Kundalini Podcast.
(Eventually, I want to post my photography on my site too, but currently I don't have anything online.)
Finally, you can view some of the ambidexterity-promoting piano exercises that I've written (which are designed to be used with my Kundalini Piano Mirroring Platform) by checking out the online score viewer that I created.
Kundalini Software
I maintain a small software company on the side called Kundalini Software, which I have attempted to "boot-strap" into existence over the past few years. (Click here for the full story.)
Currently, I am working on completing the Staring Line program offered by the University of Akron's Research Foundation. Additionally, I have also applied for a grant through their I-Corps program, so I am keeping my fingers crossed.
Finally, (as of summer, 2019) I am also going through the process of renting co-working space in an amazing space in downtown Akron called the Bounce Invocation Hub.
I use my software company primarily an avenue to develop (and attempt to commercialize) items from my invention portolio. Although I have other active projects, currently I am putting most of my efforts into commercialization of The Kundalini Piano Mirror, and I will be pitching it at the Greater Summit Business Conference & Expo on May 20th.
Contact
Finally, if you are interested in meeting or working with me in person, please see my coaching page or my contact page.
I do not participate in social media, but you can also check out my GitHub profile (or the GitHub profile for Kundalini Software) if you are so inclined.
Thanks for visiting; please have a nice day.