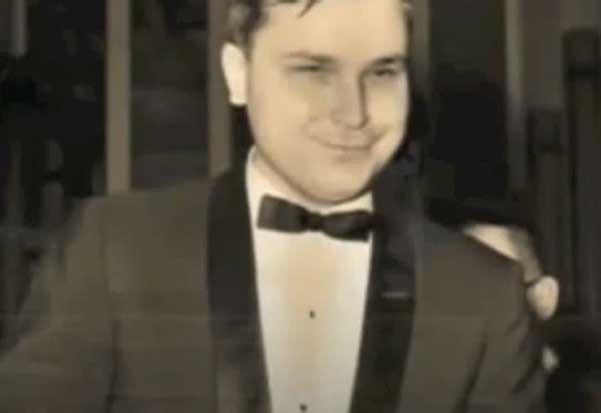 Internationally Renowned Concert Pianist
35 Foreign Tours: 7 to Asia, 23 to Europe, 5 to South America
International Critical Comments
Amsterdam De Tijd
 …musically sensitive music-making… staggering touch certainty…
 The London Times
 …moulded phrases with infinite care… an attractive dolce tone…
 DER TAGES SPEIGEL, Berlin Germany
 Constantinidis was…impressive as a virtuoso interpreter…a brilliant player.
 UNSER SCHAFFEN, Vienna Austria
 A brilliant technique, absolute perfection, an artist of the highest caliber.
 BERLIN NACHT-DEPESCHE
 …the velocity of his hands as well as the phenomenal accuracy and precision of his playing seemed incredible, indeed.
 FEUILLE D'AVIS DE LAUSANNE, Switzerland
 He gave a remarkable sample of his glorious talent. What intense feeling, what powerful expressiveness, what clarity of attack!
 LA PRENSA, Managua, Nicaragua
 …penetrated the collected soul of a near-capacity crowd, provoking in each and every one of those present an animated response with his wonderful playing.
 DER BUND, Bern, Switzerland
 In addition to an infallible memory, he possesses a soft and supple touch, an astonishing endurance and a sure feeling for style. He plays work after work with inner power, fine sensitivity, and with a feeling for the times in which they were written.
 MUSIC JOURNAL, Seoul, Korea
 An international performer due to his own genius and exceptional efforts…Lizst would have praised him as a pianist who created order from disorder…His performance caused envy and jealousy from Liszt specialists.
 REDONDEL, Mexico City (Review of Milan, Italy, recital)
 The artist at his piano is guided by a mysterious and exhilarating force. The program, executed with incredible certainty, included Griffes, Mennin, Beethoven, and Liszt, all played with perfection.
 STEREO REVIEW, USA
 Recording of Special Merit… "Twentieth Century Greek Piano Music"… Nicolas Constantinidis… proves equal to all challenges inherent in the complications and shifts in musical language in the course of his absorbing concert.
 DIE TAT, Zurich, Switzerland
 Playing with the Zurich Chamber Orchestra under the direction of Armin Jordan, the pianist performed the Mozart Concerto in C, K.V. 467, in a superlative co-ordination with the orchestra, making a very deep impression with his sense of sureness and mastery over the piano.
 THE TIMES OF INDIA, Bombay, India
 …It was the artist's inexplicable temperament that made not just interpretations, but enchantments. It was mind boggling how he could negotiate light-winged arpeggios, shimmering trills and far-flung leaps with on-target accuracy.
 THE PLAIN DEALER, Cleveland, OH
 Constantinidis appeared with the orchestra in the Beethoven Third Piano Concerto in C minor, Op. 37, in a heartwarming performance. His ear and fingers were infallible, and he conveyed the poetry and elegance of the piece with much relish and considerable expressive power.
 BERNER NACHRICHTEN, Switzerland
 The soloist was the blind Greek pianist, Nicolas Constantinidis. He played Beethoven's Piano Concerto No. 3 in C, flawlessly. Wonderfully introspective in the Largo, he communicated deep feeling…The orchestra accompanied him with the same subtlety and was imbued with the same spirit.
 SANTA BARBARA NEWS PRESS, CA
 …in the Mozart C Major Concerto, No. 21… Constantinidis revealed a talent for the classic style and mood that is rarely found among performers of today…beautiful articulation and fluency…a sensitivity for the delicate nuances of dynamics and tonal color that make all the difference s not between the dry and the poetic interpretations of Mozart.
 The Los Angeles Times
 The real wonder was in Constantinidis' artful sculpting of the Schoenberg miniatures (Piano Pieces, Op. 19)… in every note, the artist coaxed lustre and significance. In the Chopin group, the pianist ripped through the hair-raising Etude Op. 25, No. 11; spun  a golden cantilena line in the Nocture in C-sharp minor and rose to the challenge of the F-minor Fantaisie with obvious enthusiasm and an admirable technical facility.
 THE TIMES, Gainesville, GA
 Sunday afternoon, the great Rudolf Serkin played Beethoven's Sonata No. 31, Op. 110, at the Fox Theatre in Atlanta, but it was not to be as tonally beautiful nor as musically probing as Mr. Constantinidis' performance. This kind of piano playing has to be sought after. It is not found in your average Beethoven recordings, but once heard, cannot be dismissed by anyone.
  VISIR, Reykjavik, Iceland  
What a pleasure to hear an artist like Constantinidis; it gives everyone the feeling that he has heard and known a great man!" 

About Nicolas Constantinidis
The talented Greek-American pianist, Nicolas Constantinidis, is a remarkable study in determination and courage. Driven by the intensity of his passion for music, he refused to allow the loss of his sight at the age of six to hinder him from the realization of his goal: to communicate through music with people the world over.
Phenomenal success sprang from his dedication to that goal! He was a winner of Poland's International Youth Festival of Music which earned him the privilege of presenting a Chopin recital in Chopin's home in Zelazowa Wola, Poland, and an Honorary Diploma from the Conservatory of Warsaw. This event launched a radiant career, taking him to the continents of North and South America, Europe, Asia, and Africa.
His impressive list of public appearances includes performances in Town Hall, New York; Wigmore Hall, London; Concertgebouw, Amsterdam; Severance Hall, Cleveland; Victoria Concert Hall, Singapore; Sejong Cultural Center, Seoul; Schubertsaal, Vienna; Konzertsaal Bundesallee, Berlin; Tonhalle, Zurich; Cleveland Museum of Art; E.J. Thomas Hall, Akron; Henry M. Flagler Museum, Palm Beach; and the Phillips Collection, Washington, D.C.
Mr. Constantinidis has also given a great number of performances with major orchestras the world over. He has appeared with distinguished conductors such as Armin Jordan, Maurice Abravanel, Louis Lane, Stanley Pope, Alan Balter, Jose Serebrier, Choo Hoey, and Kenneth Schermerhorn.
His career is further highlighted by radio and television appearances on BBC, Voice of America, RIAS (Radio Berlin), Vienna Radio, PBS (Public Broadcasting System), ORTF (Paris), and the Suisse Ramande Radio and Television Service in performance with their orchestra in Geneva.
Nicolas Constantinidis tells of overcoming the apprehensions conductors have when performing with a blind artists. With a smile he says: "There are a few critical measures when I should be looking at the conductor. So, I always ask if it would be too difficult, instead, for him to look at me. We never never had a problem!"
In addition, he has made the premier recording of three 20th Century Greek piano works on the Musical Heritage Society and Constant Classics labels. The release was met with enthusiastic praise from the well-known publications The Stereo Review and Clavier.
His educational background is eclectic: a Licentiate with Distinction from London's Royal Academy of Music, a Bachelor of Music degree, cum laude, on a full scholarship from Baldwin-Wallace College and a Master of Music degree from the Cleveland Institute of Music.
He is also the recipient of the highly esteemed Master Teacher Certificate from Music Teachers National Association and the Achievement in the Arts Award from the Music & Arts Center for the Handicapped (Bridgeport, Connecticut). As is evident, Nicolas Constantinidis has a series of triumphs that far exceed those of many sighted artists. A poetic virtuoso with an engaging personality, he readily captivates audiences of all ages and cultural backgrounds.